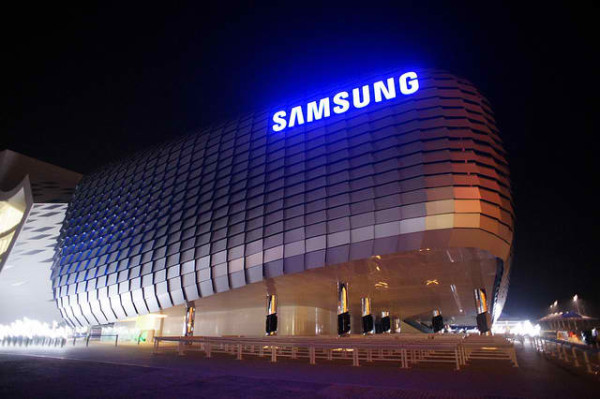 Samsung Electronics regained the number one position in the smartphone market in the first quarter, but its market share dropped to 24 percent from 31 percent a year earlier, according to a research firm.
The South Korean company and its arch rival Apple were tied with shipments of 74.5 million smartphones each in the fourth quarter of 2014, according to Strategy Analytics.
The researcher said Tuesday that Samsung had shipped 83.2 million smartphones in the first quarter in comparison to 61.2 million phones from Apple.
Apple's new iPhone 6 and iPhone 6 Plus smartphones remain very popular with users in China and around the world, as users upgrade to larger screens, but Samsung's global performance has "stabilised sufficiently well" in the quarter, despite challenges in Asia, according to Strategy Analytics. Samsung recently introduced its flagship Galaxy S6 and S6 edge smartphones.
The upside for Apple is that it increased its share in the first quarter to 17.7 percent from 15.3 percent in the same quarter last year.
Samsung's increased shipments haven't helped boost its financials, which it announced ahead of Strategy Analytics' report. The company said that revenue in its mobile division during the quarter was down by a fifth while operating profit in the division dropped by 57 percent year-on-year.
Overall, smartphone shipments worldwide grew 21 percent annually to 345 million from 285 million phones in the first quarter of last year. On an annualised basis, global smartphone growth slowed to 21 percent from 33 percent, reflecting increased penetration and maturity of key markets like China, US, and Europe.
Lenovo, which acquired Motorola Mobility from Google, registered a market share of 5.4 percent, but this was lower than the close to 7 percent share it had in the same quarter last year. Lenovo is facing competition in China's LTE market, while its Motorola business is struggling to expand in its core market of North America and in India, which it has identified as a growth market, Strategy Analytics said.
Huawei increased its share in the quarter to 5 percent, as it starts selling online in China and through retailers across Africa, in line with a focus on developing regions.
Smartphones accounted for eight out of every 10 mobile phones shipped in the quarter, Strategy Analytics said.
Samsung also led the global mobile phone market after shipping 99 million phones for a 22.2 percent share down, down from 27.4 percent in the same quarter last year. Apple captured a 13.7 percent share, up from 10.6 percent.
Microsoft, which now owns Nokia's phone business, accounted for 7.6 percent of the market, down from 11.4 percent. The company shipped 33.7 million phones, losing ground in feature phones, while potential Lumia smartphones customers hold back purchases ahead of the launch of Windows 10 later this year.
Total mobile phones shipped were 445 million, up 8 percent from the same quarter last year.