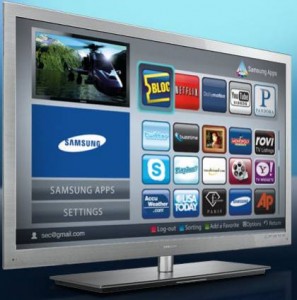 Samsung has formed an exclusive agreement with Al Jazeera for the news channel to live stream its Arabic and English news channels on Samsung's Smart TV, in the first application the broadcaster has created for a connected TV.
"Samsung's development of regional applications and content has allowed us to stand out as market leaders in this category," said Young Soo Kim, president at Samsung Gulf Electronics.
"Introducing Al Jazeera on Samsung Smart TV's is a cornerstone in application development as it is the first live streaming news application within the region. Our agreement will allow Smart TV users around the world to access Al Jazeera News anytime and anywhere," he added.
Samsung recently announced that its Smart TV range is dominating the Gulf region with 45% market share in the Smart TV category and 50% market share globally. In the last quarter of 2011, Samsung recorded a 21% increase year-on-year within the Gulf market.
"Presence on connected TV, which is reshaping the conventional way we watch TV, is part of Al Jazeera's Multi Screen Distribution Strategy," said Al Anstey, MD of Al Jazeera English and director of media development.
"We are pleased to announce a partnership between a global brand like ours and one of the most innovative and largest televisions manufacturers in the world," he added.