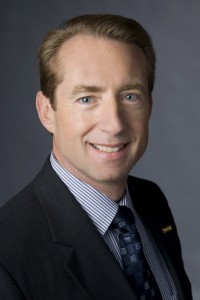 Education technology companies Datatel and SunGard Higher Education have joined together to become a collaborative new brand called Ellucian.
"Ellucian is much more than two companies coming together; it embodies our focus on helping education institutions thrive in an increasingly dynamic world," said John Speer, president and CEO at Ellucian.
"The Ellucian brand represents innovative solutions developed in collaboration with a global education community. It stands for providing solutions and sound, strategic guidance to help institutions navigate change, achieve greater transparency and drive efficiencies. And it reflects our unique ability and responsibility to work with our client community to discover new ideas and insights that will help move education forward."
Speer announced the new Ellucian name to an audience of 6,200 clients at Summit 2012, an annual user conference. The company will celebrate the new Ellucian name again March 1-4 with 2,000 additional clients at the DUG user conference.
"Ellucian evokes the clarity and light that learning brings to life, aspects that we aspire to share in our relationships with institutions of higher, further and vocational education around the world," said Michelle Reed, chief marketing officer at Ellucian.
"We are a passionate team, motivated by the possibilities of technology and education. The Ellucian brand amplifies who we are and what we want to be for our clients," she added.