Garland Technology, a manufacturer of network test access points (TAPs) and packet broker solutions has announced a new regional distribution agreement with SCOPE Middle East, the networking and cyber security solutions Value-Added Distributor in the Middle East and Africa.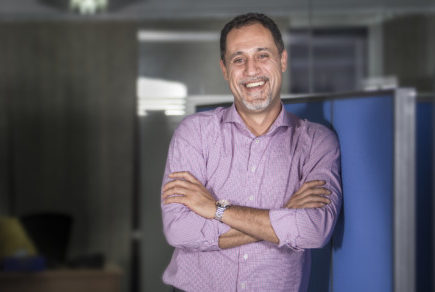 Under the agreement, the value-added distributor will deliver Garland Technology's first bypass test access point (TAP) to organisations in the Middle East and Africa. In addition, SCOPE ME will also provide enablement training and workshops on Garland's technologies and act as a first contact and deliver tier-1 support to its channel community and customer base.
"Partnering with SCOPE Middle East reflects Garland Technology's international growth strategy in the Middle East," says Sharjeel Alvi, Regional Director EMEA, Garland Technology. "SCOPE ME brings vast security and monitoring experience with a strong understanding of network TAPs and the importance of network visibility."
Garland Technology network TAPs are a purpose-built hardware device that provides physical access and visibility into your network – allowing users to see every bit, byte and packet.
Fadi Abu Ekab, Chief Executive Office at SCOPE Middle East, adds "We are pleased Garland Technology has trusted SCOPE ME to distribute their solution in MEA countries. With this manufacturer we cover the need of many security projects within complex corporate networks to divide traffic for analysis with security tools. Garland's TAPs allow gathering of traffic in real time that is shared with the security and monitoring tools. Additionally, Garland TAPs fit well in our current portfolio."