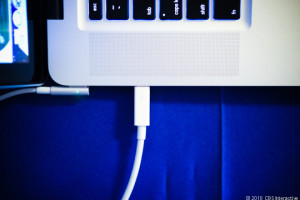 Ipswitch File Transfer has seen increased demand for its secure file transfer technology in Saudi Arabia, the company reported.
The demand is being driven by two factors: business awareness of the need to securely manage and govern data transfers and protect valuable company data; and local regulatory and compliance requirements, including new guidelines around the secure transfer of personal financial user data.
Ipswitch File Transfer's solutions are specially designed to support enterprise application integration, streamlined data workflows and managed file transfers. MOVEit is a managed file transfer system that transfers business files reliably and securely, automates file-based business workflows and provides employees with an IT-approved solution to send files.
MOVEit provides visibility and control over all file transfer activity and enables organisations to confidently meet their SLAs and compliance requirements.
Ipswitch File Transfer's local partner, StarLink — headquartered in Dubai with an office in Riyadh is responsible for distributing Ipswitch File Transfer's portfolio of secure solutions in Saudi Arabia and the Middle East.
Loic Triger, VP International Sales of Ipswitch File Transfer said: "We're seeing a solid demand in the Middle East as more businesses strive to meet local regulation requirements, ensure compliance and adopt best working practices. Through StarLink's distribution of Ipswitch File Transfer's MOVEit, businesses can confidently and securely transfer financial user data without risking the reputational, financial and business risk of unsecure information sharing practises."
Nidal Othman, Managing Director at StarLink, said: "Whether it is driven by regulations and the need to comply, or by good governance and business sense, we are seeing a solid demand for solutions such as Ipswitch File Transfer that give visibility, management and control of data transfer.
In the market, Ipswitch File Transfer has a strong standing. The company has a long and solid background; it has a range of products that span from simple person-to-person secure data transfer to enterprise-level data workflow proven with a broad international customer base. The products are easy for businesses to implement and use."