TahawulTech.com spoke to Khwaja Saifuddin, Senior Sales Director for the Middle East at Western Digital, to discuss how WD has stepped up to meet the growing data storage requirements in today's digital economy.
Data has been branded as the new oil in today's digital economy and its growth has been faster than ever before. How has this impacted Western Digital?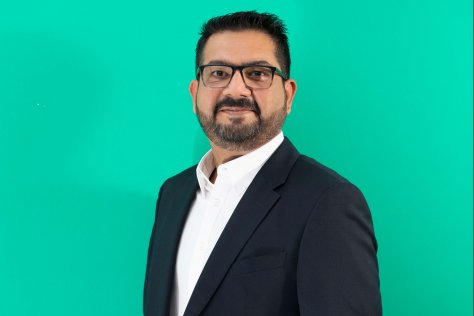 As a matter of fact, I think it was someone at Western Digital who coined the phrase. This is because we believe we are making the best 'barrel' for this oil. Oil flows and it's impossible to monetise unless you harness it and put it in a barrel – data works in the same way. The biggest change for us is where organisations and individuals are using data. This can pose some limits, but it also opens new horizons. A decade ago, we perceived data as Excel worksheets, PowerPoint, numbers, or digital pictures to a certain extent. Today data is communication, your history, your memory, even currency. Data has become the foundation of everything that happens around us every day – that's the biggest change we have seen in the way we, and the world, perceive data.
One of the main concerns with data is securing it correctly. What is your approach to data security within data storage solutions?
Customers who buy our plug-and- play products, such as 'My Passport', our external storage solutions, can benefit from a 128-bit encryption, as well as a free, preloaded back- up solution. We must keep in mind that accidents do happen – while obviously no one should be able to access your data in the unfortunate case you lose your drive, it's also important to understand that data is irreplaceable, and a back-up solution is always necessary.
More and more organisations are in the process of, or have already moved their data to the cloud. Does the future of data storage lie in cloud or do you see other solutions becoming predominant in the next few years?
The way I personally look at it, cloud is mainly a place where you can replicate your data. In this sense, cloud is more of a convenience rather than a shift from the way data is created, accessed and shared. Cloud just makes it easier to share and access data because you don't have to carry your hard drive everywhere. However, it's fair to say that data shared on the cloud is usually just public or corporate data, very rarely it's personal. This is because over the past few years we have witnessed a lot of personal data breaches in the cloud. In light of this, we offer personalised cloud solutions, so that your data remains within your premises. This cloud solution is installed into a customer's house so that they will be able to access it from anywhere just using their internet connection, without having to pay a subscription fee.
Western Digital has gone through an important M&A phase in the past years. How has this changed your portfolio?
Our latest acquisitions have made us the only vendor that can offer such a varied range of products. This has opened a lot of opportunities, but it has also increased the responsibility we have towards our customers. Our offering ranges from a one terabyte microSD, which is smaller than the nail of your thumb, to the highest-end cloud and enterprise solutions. While having these end-to-end solutions opens new business opportunities, it also means our customers expect the highest level of service to receive everything they need from us. We have stepped up to meet this challenge and we always strive to fully support our customers.
Besides security, what other challenges do organisations encounter when it comes to data storage and how can Western Digital help them overcome them?
The biggest challenge is educating customers to understand that when it comes to data storage, one size does not fit all. This is why we have different products for different verticals and needs. For example, in surveillance, data is written 24/7, 365 days, but it's only read if needed. On the other hand, the banking industry sees more data being read than written. You clearly can't have one solution to fit all these applications. We are constantly trying to educate customers, and even regulating bodies, to have very specific standards based on needs. Similarly, we also aim to educate our customers to make sure they adopt the latest and newest technologies like SSD vs Hard disk drives if they need faster read and write.
This past April you expanded your portfolio in Saudi. How have things progressed since then?
We are the oldest vendor present in Saudi Arabia. Earlier this year we launched some new products regarding our external SSDs, and our gaming and surveillance portfolios. It's been a good story so far – Saudi is one of the largest consumer-driven markets, so we also tried to educate and inform consumers, not only about new products, but also about the features and benefits this refreshed portfolio will offer them.
Looking ahead at 2020, what are your plans in terms of new market opportunities?
In the UAE, and across the Middle East in general, we are currently working on a new range of products, but also on educating partners. It's important to understand that we don't offer a transactional product – as I mentioned one size does not fit all. This is why every quarter we focus on a specific country wholeheartedly: just like we did in Saudi a few months back, last week we were in Lebanon educating and informing partners and consumers. We are planning on continuing this in the next quarter as well. In 2020, our key focus will be on emphasising and revisiting this message to make sure we take our customers' happiness and satisfaction to the next level.
What industries do you work with the most and why do you believe this is the case?
Overall, we work with all industries, but some tend to have higher requirements than others. For example, the surveillance sector is one of our largest customers mainly because it generates so much data 24/7. They need more and more storage capacity, especially as now they are also required to retain data for much longer. Similarly, from a consumer perspective, the gaming sector is our biggest customer because of the amount of data generated daily.
What differentiate you from your competitors?
The main differentiator between us and our competitors is definitely our vast range of products. This is also based on the quality and commitment we offer to our customers. We have a very strong local presence that goes beyond the Western Digital team – it includes our channel partners, our distributors, and it delivers the ease of approaching that every other vendor is missing. We have been in the Dubai market for over two decades and we are always present for our customers.
Finally, what are your primary roles and responsibilities as Senior Sales Director for the Middle East at Western Digital?
I manage the Middle East market across our brands. We are no longer just WD, we also have brands like SanDisk, G-Tech, UpThere, as well as our enterprise solutions under the Western Digital brand. My responsibility is to make sure that we are the name to be reckoned with when it comes to storing any digital content.