Reseller ME June 2019
Lexmark GM on impacting the region with innovative offerings and aggressive growth plans
From chaos comes order
Matthieu Brignone from Pure Storage on how channel partners can help bring certainty to their customers in an uncertain world.
Becoming trusted-advisors
FVC's KS Parag elaborates on how channel partners can address challenges faced by customers.
Why stability is key for cloud
Digital businesses cannot afford to have unauthorised data access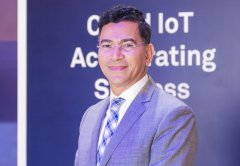 0
2225
Huawei Middle East managin director and vice president of Enterprise Business Group, Alaa Elshimy gives his take on the future of WLAN technology with the advent of Wi-Fi 6.