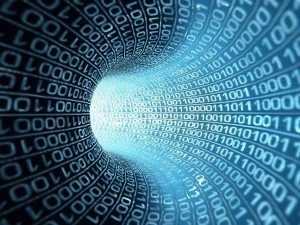 The demand for big data experts in large companies is expected to more than double by 2017 to 69,000, according to a study sponsored by data analytics specialists SAS.
In 2013, there were 31,000 people employed as big data specialists at firms employing more than 100 staff, and the number is set to increase by an average of 49 per cent each year, the survey carried out by sector skills council e-skills UK found.
"The challenge that we are facing is that six out of 10 companies last year had problems hiring the technical skills they needed," said Karen Price, CEO of e-skills UK.
As part of the study, E-skills UK analysed data from IT Jobs Watch to identify the top big data roles and skills that were in demand, splitting them into IT-focused roles and data-focused roles.
It found that the top five IT roles in demand were developer, architect, consultant, analyst and administrator.
The skills required of these IT posts included agile software development, scrum and SOA. Furthermore, technology skills in Oracle, Java, SQL, Linux and JavaScript were also in demand.
Meanwhile, the top data-focused roles were business intelligence consultant, data architect, business analyst, business intelligence architect and business intelligence analyst.
Process skills required for these roles included business intelligence, NoSQL, data warehouse and big data; while experience of Oracle BI EE, MongoDB, MySQL, Hadoop, Informatica and Amazon EC2 were most important.
Missed opportunities
However, as there is with the overall IT industry, there is a shortage of skills to fill the roles, e-skills UK found. Part of the problem is that students are not aware of the opportunities available to them outside the traditional banking use cases.
"Students don't realise big data goes beyond working for Goldman Sachs and risk models," said Professor Philip Treleaven, from the University College of London, who added that the use of big data was also in demand in other, interesting sectors such as retail, healthcare and sports.
SAS' CEO Dr Jim Goodnight highlighted the earning potential of people with big data skills.
He revealed that last year, all 81 graduates from one of SAS's business analytics courses in the US "all received a minimum of three job offers each, offering between $80,000 (£50,000) and $120,000 (£75,000)."
Four hundred people have applied to the programme this year, he added.
Educating the masses in big data
In addition, the number of users of big data will increase, the study found, from 382,000 this year to 644,000 in 2017. These include employees outside the IT and data teams, who use specific big data tools such as dashboards, market analysis and key performance indicator data.
The report, Big Data Analytics: Adoption and Employment Trends, is based on information supplied by 541 SMEs and more than 500 firms with 100 or more staff across the UK.