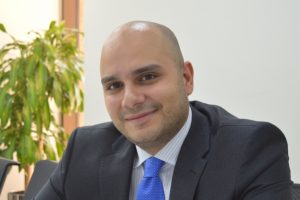 Fortinet has unveiled a new programme to empower MSSPs (Managed Security Service Providers) with the tools, expertise, training, and support to accelerate profitability, expand growth, increase market leadership and deliver advance security services to its customers.
The company's broad MSSP partner programme offers benefits that enable participants to develop, operate, and expand their security service offerings. Partners have access to the firm's developer network, official documentation, APIs, and tools originally developed for internal use to unlock advanced features and customisation capabilities for its products and solutions. They can also avail online, self-paced training with role-specific courses tailored to help develop sales and technical staff. Additionally, the vendor will also provide support for marketing, sales, and technical activities along with dedicated account management and access to its beta programmes and invite-only events.
"Facing an increasingly hostile threat landscape, businesses of all sizes are struggling to ensure the security of their sensitive data and technology investments," said Shadi Khuffash, Regional Sales Manager, Carriers and ISP's, Fortinet. "These challenges are driving many organisations to seek out security service providers that have the technical expertise and advanced security offerings that can meet their unique business requirements. Fortinet's new MSSP programme reinforces our ongoing investments and continued dedication to the success of our MSSP partners and the security of their customers."
According to the company, the programme is also designed to enable existing MSSPs to expand their offerings and maintain a competitive advantage while also providing assets and guidance to support resellers and systems integrators looking to enter the managed security services market. Participants in the partner programme will get free access to exclusive Fortinet services that enable MSSPs to develop a wide range of security services to offer their customers while increasing their engineering productivity and increasingly profitability.