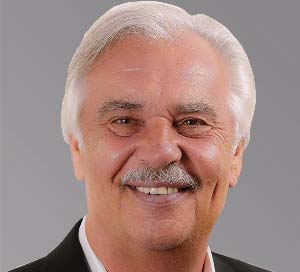 Silver Peak has announced the launch of its new Global Partner Programme, that is specifically designed to attract, educate and enable valued channel partners to capitalise on the burgeoning software-defined WAN (SD-WAN) market opportunity.
The new channel programme is fundamental to Silver Peak's global go-to-market strategy, as it takes the complexity out of building WAN solutions for enterprises and service providers.
Bob Bruce, Senior Vice President, Worldwide Channel Sales, Silver Peak, said, "Silver Peak is providing an unprecedented opportunity for partners to help their customers reduce the high cost and complexity of MPLS networking by deploying broadband.
"By increasing our channel investments and building relevancy around the SD-WAN opportunity, Silver Peak will intensify our focus on helping partners acquire net-new accounts. Ultimately, this program makes doing business with Silver Peak even easier, which is the key to sustaining our leadership in the SD-WAN market."
With the program, Silver Peak is offering multiple new initiatives, each aimed at making the delivery of the company's premier SD-WAN solution seamless:
Three partnership levels – The new program comprises three levels – Summit, Ascent, and Registered.
SD-WAN sales and technical certifications – Silver Peak has a new SD-WAN certification training for sales professionals and will complement it with an SD-WAN certification program for system engineers.
Partner programme mobile application – A mobile app allows partners to easily find Silver Peak information on the go. Partners can view new sales tools, watch training videos and register a deal on their mobile devices.
Basecamp – Silver Peak's new easy-to-use partner portal is designed to cut partner on-boarding time down while providing a single, on-demand destination for training and enablement. With Basecamp, partners can quickly access the sales and marketing tools and support they need to help customers build a world-class SD-WAN.
"All of our customers rely on the WAN, and increasingly more on the cloud, to connect their users to applications," said Tobi Sicklesteel, Director of Sales, AmeriNet. "However, the high cost of MPLS has many of our customers frustrated and looking for a way to leverage the Internet more effectively. With EdgeConnect, Silver Peak enables us to be at the forefront of the SD-WAN market, offering new and existing customers a unique solution. The scalability, flexibility and ease-of-deployment of the Silver Peak solution means that as our customer needs change, we can help them quickly add branch offices, increase performance and reduce costs."
With Unity EdgeConnect, Silver Peak is providing partners and their customers with a solution to rapidly and non-disruptively augment or replace their MPLS networks with any form of broadband connectivity.