Western Digital has launched myWD, its expanded online partner loyalty for system integrators, solution providers and resellers in the region. The program features points-based rewards, more communication and marketing tools, and extra benefits and promotions for members.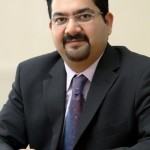 The new myWD program will be used as a communication tool, where resellers learn about product updates and access WD marketing materials as well as offer expanded functionalities and benefits for resellers and solution providers. These benefits include:
A points system, where members earn points based on purchases of WD product from authorized distributors, which can later be used toward a cash refund;
exclusive promotions, events and opportunities for members;
extensive access to marketing materials and assistance from WD, including the capability to order product literature and learn about WD drives with WD University™; and
the ability for resellers to track the last three months of transactions.
The myWD program also is personalised for partners into tiers based on purchasing levels. Partners can build loyalty over long periods of time, and with increased loyalty can move up to higher tiers, which provide increased benefits.
"The myWD program has been updated to boost the benefits and marketing support offered to partners. At WD we value our partners and the program will enable us to further grow our relationships with them. myWD gives us the ability to increase our interaction with customers and help them to identify the precise WD products for their specific business needs," said Khwaja Saifuddin, Senior Sales Director India, Middle East, Africa and Turkey, WD.
Resellers and partners can join the myWD program by visiting the website at http://www.mywd.com.