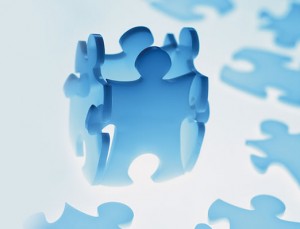 Jabra, a provider of  hands-free communication devices, has attributed its success to logistics operator and local distributor Alpha Tech, as the two companies celebrate 11 years of highly successful co-operation and partnership.
Jabra, partnered with Alpha Tech in 2001, to distribute its B2B and B2C portfolio of products in the GCC region.  Alpha Tech, headquartered in the UAE, is an experienced and respected retail distribution specialist, with offices and warehouse facilities in Dubai Airport Freezone Authority (DAFZA) and serves retail partners throughout the MENA region. Alpha Tech is the regional logistics partner and GCC distributor for Jabra, and it provides warehousing and logistics support, along with establishing and managing the channel partners.
"This is a particularly exciting time for Jabra and Alpha Tech as we celebrate the eleven years of partnership," said the company's Area VP for the Middle East, Ahmed Elkalliny. "Jabra's success comes from Alpha Tech possessing an intimate knowledge of what we require – and then implementing it seamlessly. We've been working together since 2001 – it's a hand-in-glove situation. He continued, "Alpha Tech got it right for us since day one, and the company still continues to do so. With our channel partners and ongoing sales initiatives, with the strong support of Alpha Tech, Jabra are uniquely placed to meet the diverse needs of consumers and businesses in the Middle East. Alpha Tech has been and continues to be pivotal to Jabra's blueprint for regional success."
Alpha Tech GM, Julien Arnolda, said, "The relationship between Alpha Tech and Jabra is a major success story for us," He continued, "We are proud to have played a key role in facilitating Jabra's operations in the region for 11 years, and we are excited and look forward to a brighter future for both companies over the coming years."
Alpha Tech provides a comprehensive service that extends from product management to sales and marketing, logistics and trading, distribution, and merchandising, it was reported. Its double-storey distribution centre in DAFZA provides fast and efficient cargo clearance, convenient access to international freight forwarders and logistics companies, and 100%  duty-free transactions. Jabra and other customers benefit from Alpha Tech's online service, comprehensive administration services, and on-site customs inspection.
Alpha Tech has received accolades and awards from channel partners and retailers, which has reinforced their reputation for the quality of the services they provide. The logistics company points out that merchandising and product management services give customers the benefit of price protection monitoring, stock rotation, attending to the return of expired stock, marketing and product training at point of sale, arranging consignment stock, and credit facilities.