Abdulla Al Bastaki has been an ever-present in Dubai's Smart transformation. RTA's Director of IT has been a mainstay of public sector technology, from the emirate's e-Gov to Smart City phases, and has learned the value of customer satisfaction en route.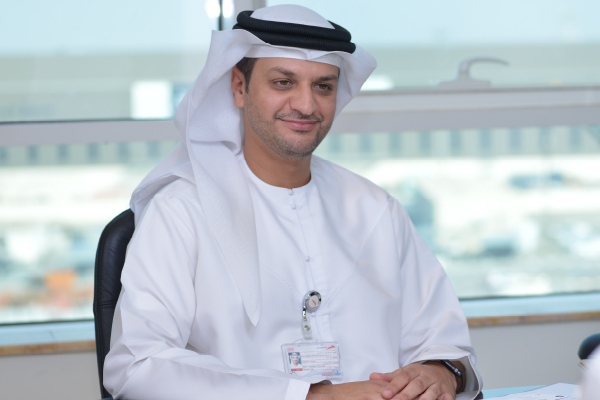 What is success?" asks Abdulla Al Bastaki. The IT Director for Dubai's Roads and Transport Authority does not believe that conventional definitions in the business world suffice. "Most people will tell you that a project's key parameters are cost, quality and time taken, but they're no longer enough," he says. "What it ultimately comes down to is customer happiness."
Born and raised in Dubai, Al Bastaki recalls his initial interest in technology stemming from after-school programming classes. "Like every boy, I was interested in gaming," he says. "Our school managed to acquire some PCs and create a lab. One of our teachers offered us courses after hours, and that planted my seeds of interest."
Al Bastaki studied for a degree in Business Information Technology at the Higher Colleges of Technology in Dubai, graduating with a distinction mark, including honours. He joined Dubai Municpality's IT Department in 1996, initially working as a technician tasked with end user support for two years. "I spent a lot of time handling customers," he says. "A lot of older employees were only just starting to use Microsoft Office products and desktop PCs back then. This presented a challenge, but it taught me how to engage with a range of users."
Al Bastaki relished the prospect of working with a range of exciting technologies for the time, including products from HP, IBM and Sun Microsystems.
Following his initial grounding, Al Bastaki was entrusted with greater responsibility within the organisation, undertaking Internet infrastructure development projects in a systems engineer capacity. He recalls how HH Sheikh Mohammed bin Rashid Al Maktoum's announcement of Dubai's e-Government initiatives ushered in a new era of ICT development. "It represented a major shift for everyone in the industry, and certainly in terms of my career," he says. "My role shifted to handling the network, and I worked largely on the next generation of e-services and an organisational portal. The projects that were initiated opened doors to new challenges, and I was exposed to new technology."
The changes brought a new dimension to Al Bastaki's abilities. Now entrusted with more project management tasks, he learned a series of valuable lessons. "Beforehand, I had implemented technology without project management skills, but now I was managing a team," he says. "The nature of e-Gov was about improving the quality of services – reaching out to the customer – and not just working with the back end systems. I now had an obligation keep both my team and the customers satisfied." Al Bastaki says the evolution of the Internet was a game-changer for the demands placed on IT. "Internet infrastructure needed 24/7 monitoring," he says. "If there was a server issue at 1am it had to be resolved, and outages had to be kept to a minimum to ensure a high availability of services."
Al Bastaki believes the groundwork that he was part of has set a precedent for better initiatives today. "Government services have come a long way since then, but the work we did helped lay the foundations for Smart Gov and Smart City programmes," he says. "We developed the infrastructure for Internet services, which was a hugely transformative task."
Al Bastaki joined the RTA's IT department in 2006, less than a year after the organisation had been established. Its IT and processes were in a transitional phase. "The IT department was initially small," he says. "Systems were being migrated from other government entities, and I found myself tasked with managing the different technologies and environments." Al Bastaki relished the prospect, which would have daunted many. However, he concedes that there were a number of vital components that needed careful management. "Once I'd started building my team, the first thing we had to focus on was standardisation of IT processes and environment," he says. "Integration was the biggest challenge of all at the time. Looking forward, we also had to plan for a state-of-the-art infrastructure to support the RTA's future business growth. We had to grow at the same rate as the business."
Red, yellow and green squares adorn the whiteboard that sits in the corner of Al Bastaki's office. To the side of the vast, multicoloured chart that maps dozens of the RTA's current IT projects, reads a quote. "A plan without action is a daydream, action without a plan is a nightmare." This mantra underpins everything Al Bastaki does when it comes to project management delivery. "Any transformation project needs clear vision and direction; you need to know what you want to achieve," he says. "Granted, in the context of a one-year roadmap, things can be achieved, but a two to three year plan is essential when it comes to project interdependency. Every quarter, targets need to be objectively evaluated." The importance of a team ethic in driving this is not lost on Al Bastaki. "Treating internal users as customers is a recipe for success when it comes to their use of technology," he says. "They need to be part of plans, not only so that they're engaged, but also so that they don't become siloed in separate projects by the time a problem arises a year down the line."
Al Bastaki is one of a small clutch of people who have been at the forefront of Dubai's public sector progress in terms of IT. His participation in the emirate's technological transition over the last 20 years has given him an admiration for those who are driving key decisions. "I've seen Dubai move from e-Government to Smart Government, and then from Smart Government to Smart Cities," he says. "His Highness Sheikh Mohammed been a major factor in this. He keeps asking what more Dubai can do, which keeps pushing us forward." Al Bastaki also names Steve Jobs as his greatest inspiration within the technology industry. He is grateful for having a role which has allowed him to work in management, engaging with internal employees. "Throughout my career I've been lucky to have moved across different roles," Al Bastaki says. "Dealing with end users has been the biggest driver in helping me understand their pain points, and the importance of the customer interaction. Quite often, technical people fail to understand customers, and I think it's very important not to fall into this trap."
Closer to home, the RTA is currently backing the 'Innovate your app' initiative for students, in which they have to use open API's to design an organisation app. This is only the tip of the iceberg for what the RTA has on its technological horizon. "We're looking to innovate through the use of Big Data," Al Bastaki says. "We want to gain a better understanding of the best ways we can innovate to provide better services for customers via the analysis of structured and unstructured data. For myself and the RTA, that's what success is all about, delighting customers."