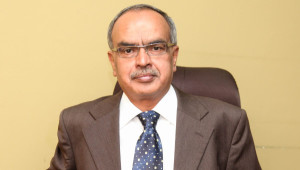 Tarun Nandi, Director, Blue Bell Computers, says employee turnover and credit issues in the channel are interconnected.
The Middle East's IT market is expected to continue its robust growth in the next few years, according to reports from IDC. With the region leapfrogging the transitional years in emerging market trends that was observed in mature marketplaces across the globe and with the economy strengthening post the crisis a few years ago, the channel partners have a wide field to strategise and grow.
The reports are looking positive, however there are certain roadblocks that are plaguing the industry. The first one is a matter of concern for all stakeholders in the channel ecosystem – employee turnover.
According to Tarun Nandi, Director, Blue Bell Computers, this is a major setback, even in distribution. He says, "A company should think long-term when entering the region. And if such a company invests in residential spaces early on, this could help out with the employee's biggest cost head today – rents."
According to him, as the living costs are rising each day, the remunerations should too. Understanding employees' problems and trying to solve them can help in a big way.
Nandi says the number of employees don't matter as much as their quality. "Keeping few people who are trustworthy and can do the job matters more than having a large workforce."
Blue Bell Computers began operations at Dubai's Khaleed Bin Al Waleed street around 20 years ago. Identifying a gap in the market for high-end products, Nandi started off with vendors such as HP, Canon, Epson, Toshiba, IBM, Intel and Microsoft. And over the years, the reseller has consolidated and reduced the product line to around 10 from the initial 35, going for a more focused-approach. Nandi strongly believes in investing in people and never dealing on credit, which is another big issue in the regional channel space.
Over the recent years, there have been a number of cases of resellers exiting the market without clearing their dues, with one as recent as January this year. Nandi says, although the number of resellers running away has reduced greatly, what the market needs to understand is that earlier, it may have been five or six resellers running away with small amounts. But today just that one reseller fleeing the market can create a huge cash-flow issue. "When this amount goes from the market, this means the rest of us have to work harder to make up for it," says Nandi.
The problem, he says, is intertwined. The people who handle and check the credit worthiness of a partner are not experienced enough and do not have adequate market knowledge. This is because of employee turnover where employees constantly move from reselling to distribution to vendors. "The experience they are coming with are from different fields. It takes time to understand the policies of an organisation. An experienced person will not go through the loopholes. But inexperienced person might, just to meet the targets," Nandi says.
"Vendors and distributors have to identify who are the resellers who have been in the market for a long time and are experienced. The right people with the right experience have to be placed in the right segment. A reseller cannot grow by 500 percent, realistically only 5 or 10 percent is possible. If a reseller is overpromising, vendors and distributors should be able to identify that and raise the alarm bells," he says.
Blue Bell only deals in cash and this is a known fact within the channel community. "If reseller doesn't bother about his bottom line, how is he going to manage his overheads?" asks Nandi.
Elaborating on Blue Bell's future plans, Nandi says he wants to focus on those products where there is a direct growth.
Nandi also plans to be a mini-distributor, which he believes will increase his volume apart from his current business that also includes exports to Africa.