At the sidelines of the recently held GISEC, Bulwark Distribution MD Jose Thomas Menacherry sat down with Security Advisor ME to discuss how the firm is well-positioned to help regional firms stay cyber resilient.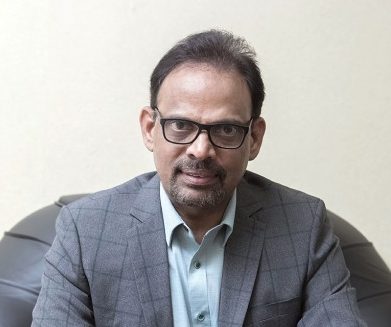 Why are events like GISEC an important platform for Bulwark?
GISEC is the only show in the region that's fully focused on information security solutions. We have been participating at GISEC ever since its inception. Visitors that come here have extensive experiences and knowledge on the industry. So, this event is a great platform for us to interact with them, connect them to our vendor partners and inform them about our latest offerings.
We are witnessing a huge demand for cybersecurity in the region and events like GISEC are instrumental in spreading awareness about the latest opportunities and challenges in the industry. It also presents us with a chance to understand the latest security concerns from the market, which gives us insights into what we can do to better help them address these issues.
As a security-focused VAD, how are you helping regional firms stay cyber resilient?
The security landscape is continuously evolving. Cyber-attacks are increasingly growing in volume and sophistication. While increased digitisation and connectivity across various industries bring organisations multiple benefits, it also opens them up for more risks and vulnerabilities. This means organisations need to be vigilant and swift in either stopping the threats at the door or in thwarting those that slip through the cracks.
However, as the security industry is increasingly becoming saturated, organisations often face a significant challenge in choosing the right tools and solutions for them. As a security-focused VAD, we are regularly scanning the technology space for cutting-edge products that can help organisations address the latest threats.
How does Bulwark enable security innovation?
We are committed to continuously expanding our knowledge and expertise on the latest technological trends such as artificial intelligence, machine learning and Internet of Things, and how it impacts the security space. We make sure that we work with our vendor and channel partners to deliver only the most innovative security solutions to the regional market. We do so by ensuring that we provide them with the right resources, training and other enablement support they need.