Mario M. Veljovic, General Manager, VAD Technologies LLC, tells Anita Joseph, Editor Reseller ME, in an exclusive interview, that better communication and flexibility are key to resilience in the channel.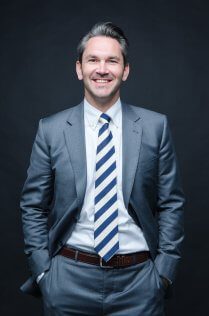 What is your outlook for the regional market in 2021? 
Predictions are still very difficult. Now everyone is happy of closing 2020 and looking to a fresh start and successful 2021. But personally, I am positive about this year, as we have a great line up of products & solutions that are in big demand to support the accelerating digital transformation needs of businesses in the region. The recent political changes in the region and big events at the horizon should let all see that the future is bright in the Middle East. Having our headquarters in Dubai was the right choice, as we see the UAE cementing its position as the regional business hub in the wider Middle East region. 
In a changing business landscape, has VAD planned any new initiatives this year to increase channel partner engagement and empower them to add value to their offerings? 
We always been a pioneer & innovator and accordingly been ahead of the market in scouting new disruptive products & solutions that will help businesses to reduce TCO and achieve fast ROI. We will continue this mission! 
On the partner engagement front, we do not see the need to do anything differently really this year, but rather continue to explore new and effective ways to communicate with our channel ecosystem even better. In the absence of events and social gatherings we need to find new ways to have unplanned encounters and accidental meetings with people that are not on the target list or in the business pipeline. The team has done an outstanding job during 2020 and it proofed VAD's resilience to major disruptions – something we can be really proud of. 
What new technologies do you think are relevant today, that will help channel partners adapt to change? 
Everything that's Flexible, Scalable, and as a Service will be in big demand because businesses will still carefully evaluate the pace the markets will recover. 
How do you think businesses can be future-ready? What is the first thing they should do? 
The first thing they should do is to accept that "Change is the only constant". Accordingly create an environment where the team enjoys change and is rewarded accordingly. Allow the team to set time aside to explore, learn and make mistakes. While I am driven by efficiency, we have to accept that "Boredom" is the real mother of invention. 
What's next for VAD? 
We are not obsessed by touting big revenue growth goals or achievements, rather than ensuring we stay a reliable business partner for our vendors and resellers. We will add vendors when needed and when it blends well with our existing product portfolio. Despite lockdowns and social distancing, we have been able to bring exciting technologies from the US and Europe to the region and successfully launched them.