Amazon has released Connect, a contact centre as a service offering hosted in the Amazon Web Services cloud.
The move represents AWS attempting to jump into a burgeoning market for cloud-based contact centre software, while continuing to push AWS into the enterprise communications market. Just last month AWS announced Chime, a cloud-based Unified Communication as a Service (UCaaS) offering.
Amazon Connect is a completely cloud-based contact centre platform that AWS says can be set up in minutes and customised and used by line of business workers. It can accept incoming and make outgoi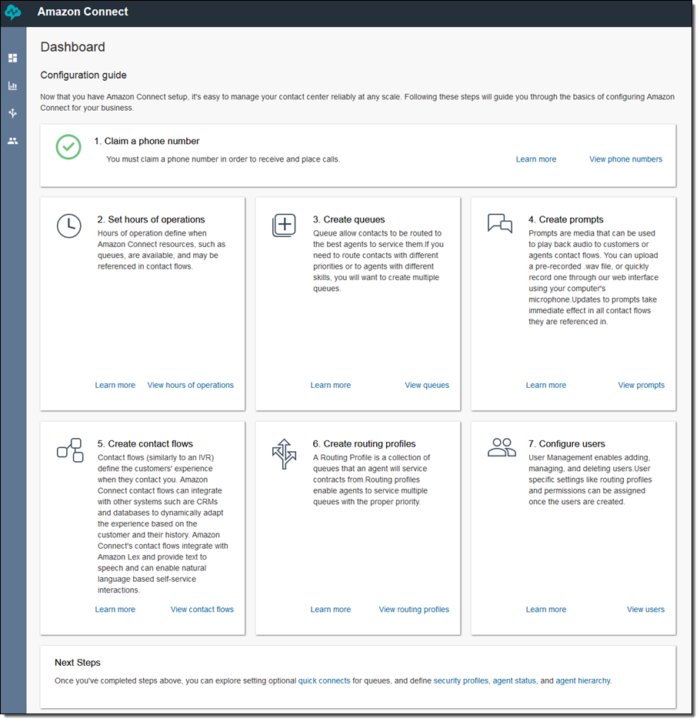 ng calls, including optional toll-free numbers.
Customisable features include hours of operation, queues to route calls to specific agents, creation of prompts and analytics to monitor the system. Like other cloud-based contact centre offerings, it requires no on-premises hardware and is billed on a pay-as-you-go model instead of a per-seat license, which is the typical on-premises call centre software model. Amazon says it will integrate its other cloud-based services into Connect, including its S3 storage platform for recording and storing calls, and Lex, it's natural language processing machine learning technology.
Customers pay for Connect based on the number of customer minutes it is used and the amount of time spent on the phone. Calls cost $0.03 or $0.06 for toll-free numbers in the US.
"It's a natural fit for them to enter this market," said Tom Goodmanson, CEO, Calabrio, which offers a call centre optimisation and analytics platform that integrates with Amazon Connect. "The most attractive thing about Connect, "Goodmanson says, "is that Amazon, the retailer, has used this internally for years and now AWS is exposing it as a service to customers. "Amazon is a company that knows customer service and knows the web," he adds.
AWS will have competition with incumbent on-premises and cloud-based vendors. Gartner's Contact Center as a Service, North America Magic Quadrant showed leaders being Five9, inContact and Interactive Intelligence, with 8×8 also placing on the list. Leading on-premises contact centre infrastructure vendors last year included Cisco, Genesys, Avaya and Interaction.
Cloud-based contact centre solutions still represent a minority of overall contact centre use cases, but its growing fast. IDC estimates that worldwide contact centre application software revenues were about $5.8 billion for on premises and $1.9 billion for public-cloud in 2016; by 2020, on-premises will be $5.5 billion and cloud will be $4.3 billion, representing a compound annual growth rate of -0.8 percent for on-premises and 22.9 percent for the cloud over that time.