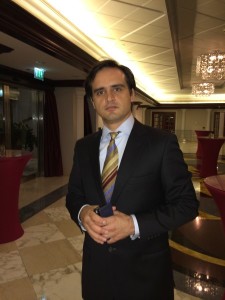 Synology, the Network Attached Storage (NAS) solutions provider, along with its Middle East distributor partner, FDC had organised a reseller conference recently to discuss sales and impart technical training to the partners.
The conference saw more than 80 partners attending to learn more about how to approach the market with the vendor's products and solutions such as Network storage, cloud computing and storage, surveillance, NAS drives and enterprise drives.
Through a series of product presentations and workshops, partners were also treated to prizes from a lucky draw and a knowledge test.
Alan Pourmirza, Marketing & Infrastructure Manager, FDC, said, "These kind of events will empower our customers with the latest technology and product knowledge to provide the best solutions for their customers. And this will help us to have happy customers who will be armed with the best solution and with the best price. Also such channels will hardly participate in price war and will focus on solution selling."
A quarterly event, the distributor plans to have another similar conference for Synology towards the end of this year. According to the company, apart from these conferences, it also organises channel programmes and sales campaigns regularly.
Pourmirza said, "Synology offers the latest technologies to bring home and business users affordable and reliable solutions to enable them to have centralised data storage, simplified data backup, access data on-the-go and share or sync files across different platforms."