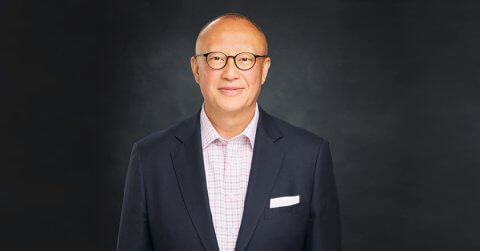 Veritas Technologies recently announced it has been positioned as a Leader in the Gartner Magic Quadrant for Enterprise Backup and Recovery Software Solutions.
Veritas is the only vendor that Gartner has named a Leader in each of its last 18 enterprise backup and recovery software reports. A trusted partner of 95% of the Fortune 100, Veritas remains at the forefront of innovation in data protection, application resiliency and data compliance and governance. Having supported enterprises throughout every major IT transition, Veritas is helping organisations navigate a new world – where data lives across environments, cyberthreats loom, cloud costs and regulatory fines are rising, and organisations often lack the in-house technical expertise to address these complexities.
Lawrence Wong, Senior Vice President and Chief Strategy Officer at Veritas, said: "Veritas has an unparalleled track record of persistent innovation aimed at resolving our customers' data resiliency challenges. Throughout this journey, Gartner has consistently recognised us as a leader in its enterprise backup and recovery software solution Magic Quadrant reports. Today, businesses face unprecedented cyber threats to their increasingly heterogeneous cloud environments. We believe that our position in the 2023 Gartner Magic Quadrant for EBRSS reflects our ability to counter those threats with the industry's most comprehensive portfolio of cloud-native cyber recovery solutions".
Veritas believes that it is recognised in the Gartner Enterprise Backup and Recovery Software Solutions Magic Quadrant because of these three key areas:
Veritas Alta– A secure, unified and cloud-native data management platform that brings together a broad array of enterprise-class data services. The platform features data protection with unmatched ransomware resiliency and enables customers to manage their entire data protection estate via the Alta View single-pane-of-glass console. Veritas Alta also provides the highest levels of application resiliency, application portability across clouds and optimisation of storage consumption. Veritas Alta additionally allows enterprises to illuminate and remediate information risks with data compliance as-a-Service.
Cloud Scale Technology– A secure, next-generation architecture designed to operate natively in the cloud, Cloud Scale Technology powers a containerised, elastic and AI-based microservices architecture that provides unified data management services across any cloud. Cloud Scale Technology helps enterprises improve operational agility, data security and efficiency, while also achieving cost savings in multi-cloud environments.
Autonomous Data Management (ADM)– With Cloud Scale Technology serving as the foundation, Veritas has outlined a product vision to transform the future of data management and empower enterprises to regain control over their data through ADM. This ground-breaking approach leverages automation and AI/ML technologies to dramatically reduce operational complexity. The shift from manual processes to ADM-led self-optimising, self-healing and self-provisioning will redefine data protection and recovery in the age of multi-cloud and beyond.