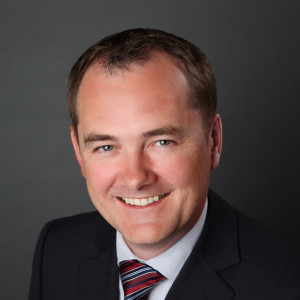 The rise of mobility and BYOD has changed the way we work with traditional devices day-to-day. With this in mind, companies doing business in the peripherals market have had to reinvent themselves in order to provide products which coincide with this new mobile environment. Klaus Schulz, Manager of Product Marketing for Fujitsu in EMEA, tells Reseller that the potential for the scanner market is still strong, so long as businesses can adapt to a new model of development.
How does Fujitsu value the Middle East market, and what market share does it currently hold?
The Middle East is an important region for Fujitsu document scanners and we continue to invest in and focus on this market. We have recruited personnel in the region, rolled out the Assurance Program service support and warranty offering, and for the first time this year we will be attending GITEX with our own stand. All of this focus has helped solidify Fujitsu's position as market leader in the High Speed Document Scanner market. In 2012 Fujitsu had 42 percent share in the High Speed Document Scanner Market in the Middle East and almost 46 percent in the overall Europe, Africa and Middle East market.
How has the market changed with the advent of mobility and BYOD?
Increasing mobility is a mega trend. Functionalities and tools that users are familiar with from their office environments are becoming available in mobile environments. This trend is amplified by the fact that people have technological possibilities at their fingertips with their smart devices that they do not want to miss at work. BYOD is the logical consequence. These trends are changing the way we work. With our latest ScanSnap models users can transfer paper scans wirelessly to their mobile devices. Integration into cloud apps like Evernote or Dropbox ensure that access is guaranteed for all authorised users, even when they are on the move. Manufactures must face these trends, otherwise they lose customers. Enterprises need to capitalise on the benefits that these new technologies offer for efficient information access in order to stay competitive.
Is the traditional scanning market drawing toward an end?
In previous years the main markets in the Middle East have tended to be in government and banking, but recently we have started to see many more corporate and small and medium-sized businesses adopt this type of technology and benefit from the savings and efficiencies that it brings. The arrival of new technologies like document capture with mobile phones and the widespread use of multifunctional printers, that include a scanner, have actually contributed to an increase in the demand for scanning technology. We will definitely break with one tradition, and that is the dominance of Scan-to-Archive, with documents being scanned only at the end of a business process. Instead we will see more Scan-to-Process, with scanned documents being integrated early in the business process and the image then used throughout the organisation, rather than the piece of paper. This helps drive cost savings and more efficient work practices for early integration into business processes.
Is Fujitsu moving or planning to move into the 3D scanning and printing market?
Within the scanning market what is referred to as 3D scanning, the scanning of objects as well as just paper will open up a whole new world of applications that go well beyond traditional document scanning offerings. This is an area that Fujitsu is considering carefully as the need is for more than just hardware, it must also encompass the flexibility and ease of use that is seen with traditional document scanners.
Where will the market be headed in the next 18 to 24 months?
The market potential is actually growing here and is set for more rapid growth. In the Middle East region, the overall market for high-speed document scanners purchased in 2012 was 38.3 percent higher than the previous year and Fujitsu believes that this growth will continue throughout 2013 and into the foreseeable future.