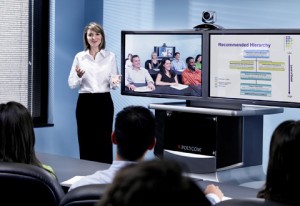 FVC an authorised Polycom VAD for the MENA region has announced that Alpha Data, its authorised partner in the United Arab Emirates, has been named Gold Level Polycom Choice Partner.
In its continued pursuit of providing a high level of service to Polycom customers in the UAE, Alpha Data invested in its technical expertise and go-to-market capabilities to become Gold Level Polycom Choice Partner, it was reported.
Ziad Sultan, ELV Division Manager at Alpha Data said, "We are privileged to have earned this title. This gives us more respect and reputation in the local Unified Communications (UC) market and we are thankful to Polycom for this."
"We congratulate Alpha Data on receiving this Gold level Polycom choice distinction", said Waleed Heloo, GM, FVC for GCC and Pakistan. "FVC has partnered with Alpha Data for more than six years and we hope that we will continue to work together to provide the level of support that today's enterprises demand from its UC solutions."
Together, Polycom and its partners deliver the Polycom video collaboration solutions to more than 415,000 customers. Polycom's Choice Partner Program emphasises skills development, specialisation, and other value added activities that help partners support the needs of their customers and improve the customer experience, the company said.
Polycom's Choice Partner Programme is part of the Polycom Partner Network, an extensive ecosystem representing nearly 7,000 channel and alliance partners that embrace and extend Polycom's open standards-based video collaboration solutions.