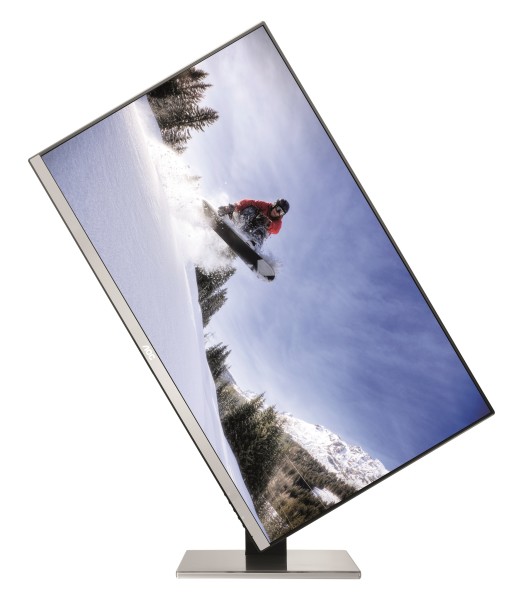 AOC has announced a new addition to its professional line of monitors, a 25″ (63.5 cm) model that sports a QHD resolution of 2560 x 1440 pixels.
The Q2577PWQ, according to the company, comes with a high-quality IPS panel for ultra-wide viewing angles both vertically and horizontally. With the combination of colours and resolution, the AOC Q2577PWQ is ideal for photographers, designers and all other professionals who depend on sharp pictures.
AOC's new model Q2577PWQ also comes with a feature that ensures a zero-flickering viewing experience. In order to ensure full comfort, the Q2577PWQ also has a wide range of features that help reduce fatigue and improve the working posture such as height adjustability of 130 mm, pivot, swivel and tilt. Furthermore, the monitor can be fixed on VESA (100×100) compliant wall mounts and racks.
In order to give users a variety of options for connecting different input sources, the AOC Q2577PWQ comes with DisplayPort, HDMI, DVI and VGA, to name but a few examples. The new device is also equipped with energy saving features like the Eco Mode and e-Saver. The monitor also fulfils strict regulations such as EnergyStar 6.0 and TCO 6.0. As with all of its displays, AOC offers a three-year warranty with on-site exchange service.