Dubai Municipality has launched a new aerial survey service using drone technology to provide real estate companies, consultants, and contractors with detailed data of rectified orthophotos and topographic maps.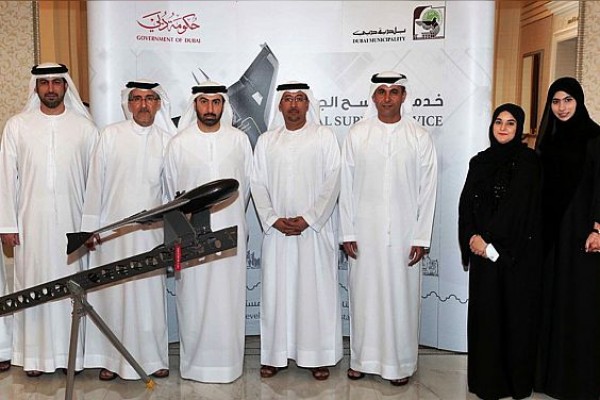 According to the government firm, these maps have up to 200 times better clarity than the maps by conventional surveys, contour maps, and 3D points for large-scale projects with vast spaces and rocky geographies, all of them using 88 percent less time than the traditional surveys.
Dawood Al Hajiri, assistant director-general, Dubai Municipality for Engineering and Planning Sector, Mohammed Mubarak Al Mutaiwei, assistant director-general, Communications and Community Sector, directors of different departments and other senior officials of the municipality were present at the launch.
In a report published by WAM, Al Hajiri said that the new service reiterates the municipality's role in implementing the concept of Happy Dubai. "It will definitely enhance the satisfaction of customers about the services provided by Dubai Municipality to various groups of society."
The Survey Department also unveiled the design of a smart app 'Kharetati' (My map), which will reduce the time and effort of developers, contractors, construction consultants, land owners, government and semi-governmental institutions.