Kaspersky Lab has announced a new distribution partnership with Aptec, an Ingram Micro company. As part of this agreement, Aptec will undertake the effective distribution of Kaspersky Lab's leading portfolio of B2B solutions including Kaspersky Endpoint Security for Business comprehensive platform.
The partnership will see Kaspersky Lab leverage Aptec's strong reseller network spanning over 70 countries. As the authorized distributor for Kaspersky Lab corporate security solutions, Aptec will extend its sales, marketing and logistics expertise to expand the company's reach across key markets in the GCC, Levant and North East Africa in addition to West Asia. The companies will work together to leverage increasing cyber security spending across the Middle East and Africa region, as enterprises continue to counter the challenges of advanced security threats driven by increasing global connectivity.
According to the recently released "Gulf States Security Software Market 2012-2016 Forecast and 2011 Vendor Shares" study from IDC, spending on IT security in the GCC continues to grow as the region witnesses an increasing number of targeted cyber-attacks causing companies to re-evaluate their security strategies, fuelling security spending in 2013 and 2014. As such, the Gulf States security software market is expected to expand at a compound annual growth rate (CAGR) of 14.3% over the next five years. In its role, Aptec will further strengthen the company's outreach across the emerging markets by combining a complete portfolio of award winning corporate security technologies with a range of pre sales, post sales and logistics support to better service the complex security needs of enterprises today. In addition, to the above, Aptec will also work with Kasperky Lab to offer unique channel enablement opportunities to company's network of resellers, particularly focusing on training and education to help resellers identify and understand unique customer requirements and position the right solution to meet these needs.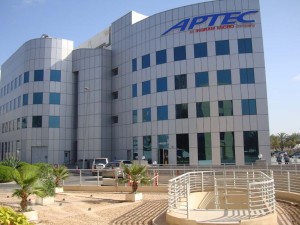 Khalid Abu Baker, Managing Director, Kaspersky Lab Middle East said, "The appointment of Aptec is part of Kaspersky Lab's global strategy to combine a complete range of award winning B2B technologies with the right channel expertise to offer customers an effective and reliable portfolio of solutions and services. We are confident that Aptec, will not only see us develop more effective routes to market our solutions but will also strengthen our channel offerings by engaging partners through dedicated training and education in addition to introducing the right support initiatives to boost business opportunities." Commenting on the partnership Ali Baghdadi, President, Ingram Micro – Middle East, Africa & Turkey, said, "We are proud to have partnered with a trusted and leading provider of security solutions. We look forward to this exciting new journey as we leverage state-of-the-art technology solutions and a visionary outlook in the field of IT security and cyber warfare. Aptec will continue to build on its internal resources and expertise to successfully expand Kaspersky Lab's channel, reach and scope to drive mutually beneficial growth opportunities for both companies while offering customers and partners the best in security software and services."