TahawulTech.com is delighted to announce the first batch of confirmed speakers for the third edition of Evolve Digital Transformation Forum.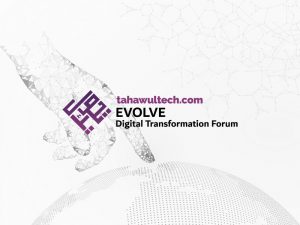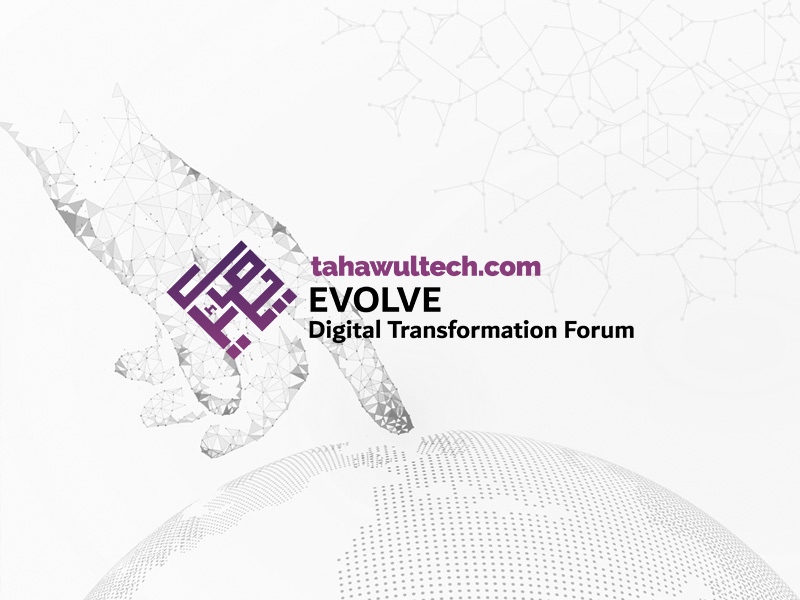 Evolve Forum, which promises to shed light on the implementation of the latest innovative technologies needed for regional businesses to drive their digital transformation, will be held on Tuesday 10th September 2019 at Jumeirah Emirates Towers in Dubai.
The event will bring together more than 150 business owners from the public and private sectors, who will share their journey on implementing artificial intelligence, data management and a strong cyber security strategy.
Three panel discussion will explore the steps organisations must take in order to successfully transition into the new digital economy.
The first panel, titled 'Examining the Transformative Power of AI' will explore how this innovative and much-debated technology can help organisations move forward in their digital transformation journey. Speakers from different industries will offer real examples to overcome the challenges and benefits attached to AI implementation.
Confirmed speakers include:
Tatiana Lebaki, E25 Partner Strategic Projects at Emaar Properties
Eamon Holley, Partner at global law firm DLA Piper
Lebaki heads the Food & Beverage Strategy, Analytics, and Revenue Management for E25, and she manages a number of initiatives for Emaar, including food wastage reduction using Artificial Intelligence. Holley is a leading telecommunications, technology and data lawyer in the Middle East, and regularly advises clients in relation to the UAE, Bahrain, Oman and Saudi Arabia.
The second panel, 'Driving Better Business Insights with Big Data and Analytics', will focus on the importance of driving better business insights through big data and analytics. Our experts will highlight the specific pain points for businesses, and outline what they need to do to transform how they conduct their operations through data.
Confirmed speakers include:
Kaiser H. Naseem, Advisor at MENA Fintech Association
Jaleel Rahiman, Director of IT at Prime HealthCare Group
Sachin Chandna, Head of Customer Lifecycle Management & Digital Marketing at Emirates NBD
As a Banking and Digital Transformation professional, Naseem currently works with several banks and financial institutions globally to assist them in strategising their digital journey. Rahiman has over 20 years of experience in diverse organisations with expertise in IT Service Management, Change Management, Project Management, Team Management, Solutions Delivery, and IT Infrastructure Design. Chandna is an experienced Financial Services professional with a successful track record in key leadership roles for Top Tier Financial Institutions.
The third and final panel, titled 'Making Cyber Security Risks your Business', will help delegates develop a security strategy across their business. The six panellists will provide insights to help get ahead, and stay ahead, of cyber threats and system compromises.
Confirmed speakers include:
Eng. Sara Abdelwahab Osman, Internal Auditor and Network Engineer at Abu Dhabi Police GHQ
Sunil Varkey, CTO & Strategist Emerging Region at Symantec
Varkey has over 23 years of leadership experience specialised in various domains of Information Security with large corporates in Banking, Telecom, ITES and Manufacturing in Middle East, US & India. Osman has 14 years' experience in Abu Dhabi Police Information Communication and Technology Department (ICT) and has been extensively recognised for her work with Abu Dhabi Police.
Moreover, representatives from major tech and IT companies such as HPE Regional VP for Channel and Alliances Wolfgang Egger; Raqmiyat Director of Cyber Security Abhijit Mahadik; and other representatives from GBM, Veritas, Finesse and Injazat, amongst others, will also take part to the event as speakers and panellists.
REGISTER NOW TO LEARN MORE ABOUT THE EXCITING MERGER OF BUSINESS WITH THE FUTURE OF TECHNOLOGY, WHERE THIS IS GOING AND HOW IT CAN HELP YOU ACHIEVE SUCCESS IN THE DIGITAL ECONOMY.