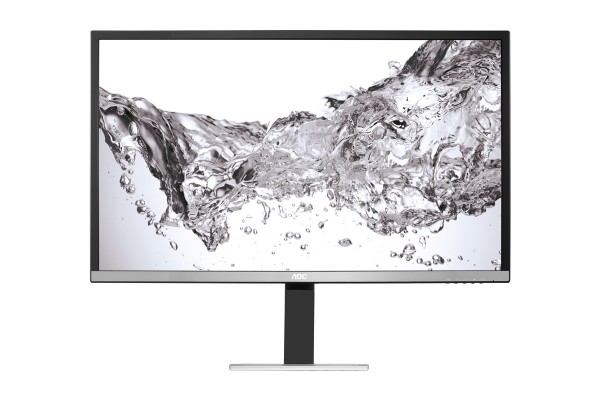 AOC has recently introduced two new 81.3 cm (32″) displays with UHD and QHD resolutions.
Both the AOC U3277PQU with its 3840 x 2160 pixel AHVA-IPS panel and the AOC Q3277PQU with its 2560 x 1440 AMVA panel combine high resolutions and an extra-large screen size in order to provide power home users, photographers, designers and other professionals with highly detailed images and additional desktop real estate.
With their 81.3 cm (32″) screen size, the AOC U3277PQU and AOC Q3277PQU are two new options for users in search of a large high-resolution display. The U3277PQU boasts an AHVA-IPS panel with a 4K UHD resolution of 3840 x 2160 pixels, which is four times as much as a standard Full HD panel. This way, photos, text, videos, games and other content appear considerably sharper and more detailed.
Users without a modern 4K compatible graphics card can still get brilliant high-resolution images with the Q3277PQU and its QHD AMVA panel. The QHD resolution of 2560 x 1440 pixels offers a vastly improved pixel density over Full HD monitors of the same size. Both of the new models cover 100% of the sRGB colour gamut (8-bit+FRC, 1 billion colours) and come with wide viewing angles as well as high brightness levels (U3277PQU: 350 cd/m², Q3277PQU: 300 cd/m²). This way, a wide range of people including demanding home users, photographers, designers and other professionals can benefit from sharp, brilliant images in vivid colours, but also from extra-large desktop real estate for viewing multiple application windows or other content at the same time.