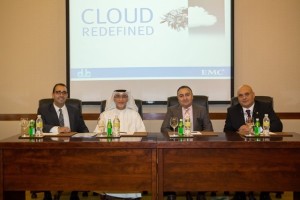 Diyar has announced its role as an EMC Signature Partner for Kuwait.
The announcement comes as government investments and growing private consumption continues to drive growth in Kuwait's IT market.
According to Business Monitor International, software sales in the country increased by 5.5 percent, while hardware sales increased by a margin of 1.4 percent in 2013, as compared to 2012.
Diyar will offer EMC storage, backup, Big Data and cloud solutions including EMC VNX, Isilon, VMAX, VPLEX, Data Domain, Avamar, Networker, Centera, RecoverPoint and VSPEX.
"At Diyar, we follow a 'customer partnership culture' that places special emphasis on the need to add value to our customer's businesses and become a preferred technology and services partner," said Khaleel Ibrahim Hussain, Vice President, Diyar. "Working together with EMC will allow us to meet these objectives and deliver best-in-class EMC products and solutions to meet the breadth and depth of customer IT challenges while helping them create new growth opportunities through increased efficiency, agility and performance. EMC is one of the world's most successful companies helping customers transform their IT through innovative storage hardware and data management infrastructure technologies.  They are an ideal partner. It also cements our position as the foremost reseller in Kuwait and reflects our continuing ambitions to deliver added customer value and grow the business."
Diyar will be able to realise the associated benefits of the EMC Business Partner Program, such as access to marketing development funds, field execution, performance-based rebates and education.