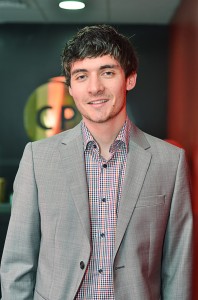 When the Oracle team asked me to join them in Italy to watch Oracle Racing sail in the Americas Cup World Series, I thought what possible relevance could that have to an IT magazine?
I imagined the Oracle team sitting in their office in Reading, England, thinking up an excuse of how they could blag an all expense paid holiday. Then somebody mentioned big data, the latest IT trend that everybody's talking about, and the tickets were booked! Of course – big data is everywhere. I challenge you to come up with any term or word and I could probably link it to big data in some way – so why should sailing be any different?
Well, it turns out data is in fact very relevant to sailing. Whilst Oracle CEO Larry Ellison may see sailing purely as a hobby that he pours his own money into – I suspect he doesn't oversee the link between the reliance on data in both modern professional sailing and Oracle's latest product offering, its Big Data Appliance.
I suspect he even less oversees the ability to lure journalists from across Europe and the Middle East to an event in Italy comprising of big data discussions and hospitality suites at an international sporting event.
In July, Oracle Racing will be launching the AC72 catamaran, and at that time the Americas Cup rules will also change to allow data analysis. The team will pre-calculate a number of scenarios and load them onto a database on board to help them with tactical decisions.
"The best captains capture questions and learnings from the water, take it back and relate it for the technical team to research. This is where the analytics research is great. In the old days we didn't have the tools for it and used to do it by simple experimentation – changing the boats, sailing them side by side and doing it very slowly. We could tell when the boat was going well, we just couldn't tell why," said Ian Burns, team co-ordinator and performance director at Oracle Racing.
"We could easily measure the speed of the boat, but there are so many variables that make it go faster, so having analytics will help us answer those. The analytics tools can come back with 20 things that were different on that day and that could be leading to the increase in performance. A good sailing team will definitely use that information," he added.
And that is where the link to IT enterprise rings true – because, despite Burns talking about sailing, he could easily be using what he said as an analogy for a company's IT team. Replace 'captain' with 'CIO', and 'water' with 'unstructured data', and you've got somebody describing the benefits of big data in the enterprise.
Andrew Sutherland, senior VP of technology at Oracle EMEA, offered me another analogy in the big data arena. He compared it to drilling for oil.
"There is already some oil out there but you'll start to see a pulse to that being accessed. People who didn't think they could use certain data will start using it, so volume will grow and we will get into the mid-market area," he said.
However, my mind was far away from big data when I was asked to be sail with the five-man Oracle Racing team in the race. I reluctantly agreed, with the exciting prospect of being part of a team competing for what is the oldest trophy in international sport, making me temporarily forget that I had never sailed in my life.
A video showing the extremity of the sport – including sailing boats capsizing in rough oceans – only heightened my fear. "Don't worry," I was comforted by the Oracle staff. "They make it look worse than it is. The boats very rarely capsize – they'll be fine today."
They were wrong. One of the boats did capsize and the conditions transpired to be one of the most extreme in the Americas Cup World Series to date.
Thankfully, I wasn't on the capsized boat. In fact, I wasn't on any of the boats – as right at the last minute I was told the conditions were too extreme to allow me to sail with the Oracle team.
I wondered whether the boat would have capsized come July when data analysis becomes allowed in Americas Cup rules – could the sailing team have analysed the data available to them prior to the race and used it to avoid the capsize and win the race?
Perhaps for the benefit of the previous analogy, the answer is yes. In other words, by embracing big data a company can avoid any capsize scenarios and improve as a business.