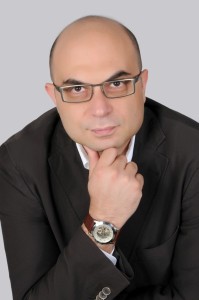 Brocade has appointed Yarob Sakhnini as Regional Director for the Middle East, Mediterranean and Africa (MEMA) region. Sakhnini will be responsible for leading the sales and pre-sales engineering teams as well as planning and executing channel and marketing strategies to help grow the company's business in the region.
Sakhnini is a networking industry veteran with over 21 years of experience in various senior technical management roles including his last position as director, systems engineering, MEMA at Brocade. He started his career as a networking engineer with CNS, a leading UAE-based infrastructure integrator and managed services provider. He moved to 3Com and was responsible for systems engineering activities in the Middle East and North Africa. He also served at Foundry Networks as systems engineer for a little under eight years before the company was acquired by Brocade. Since then he has been involved in building a stable, result oriented and customer driven pre-sales engineering team at Brocade.
Marcus Jewell, Vice President EMEA, Brocade said, "Yarob has been instrumental in shaping the success of Brocade in the region so far. His long history with the company, high degree of technical competence, extensive engagement with customers and partners and deep understanding of market dynamics make him the ideal candidate to lead Brocade's efforts across MEMA. We expect Yarob to drive the sales team to deliver the true value of our technologies to customers."
Sakhnini believes that Brocade's innovative technology coupled with favourable market trends augurs well for the company. "Brocade is a leading networking vendor with a holistic approach to building complete data center network infrastructures ranging from our market leading Ethernet Fabric technology to our storage networking to software-defined networking. The region is experiencing momentum in two areas. The first is data center buildouts and consolidation to construct public and private clouds and the second is major infrastructure buildouts for public services like health and education. Both these areas mesh perfectly with Brocade's plan and focus areas from a technology standpoint as well as our partner ecosystem," said Sakhnini.
Channel enablement is high on Sakhnini's agenda this year and the company will invest heavily in partner training and certification programmes. "With our new local channel team and localised channel programmes, our partners will realise and appreciate our renewed commitment and focus. We are adding internal resources as part of our growth strategy and also reinventing our marketing approach to build higher brand recognition," he said.