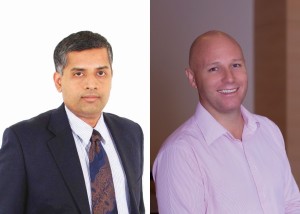 Veeam has announced a strategic partnership with Redington Gulf to continue growth throughout the Middle East.
The alliance comes at a time when Veeam is looking to further expand its reach in the GCC. Veeam experienced accelerated growth in the local channel last year following a 113.7 percent customer growth and a 148.9 percent increase in its booking revenue.
"We are very excited to partner with a global leader in data protection and management solutions and help establish a seamless partnership to enhance Veeam's reach throughout the Middle East," said Ramkumar B, Senior Vice President, Value Business, Redington Gulf.  "Our solutions span across technology domains ensuring we are ahead of the curve. We have relationships in various parts of Middle East and ensure that all the requirements of the channel are met under one-roof."
Over the last few years the GCC market has shown an increasing demand for protection for the modern data centre, and partnering with Redington Gulf will help Veeam to satisfy the demand as well as grow its footprint in the Middle East. In 2013 Veeam gained in excess of 450 new customers in the Middle East alone, a feat that contributed towards the vendor being featured in Gartner's 2013 Magic Quadrant due to its sizable presence in enterprise. Globally the company added over 34,000 new customers in 2013, totaling over 91,500.