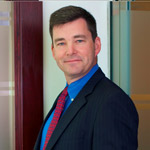 Gulf Business Machines (GBM), has been awarded the '2015 IBM Security System Outstanding Performance Award' at the 2015 IBM InterConnect Business Partner Summit.
John Banks, Director of Software Group, GBM, accepted the award on behalf of GBM from Carola Cazenave, IBM director WW Security System.
"We are delighted to be recognised in this way and very proud to have been given this prestigious award," Banks said. "As we are celebrating our 25th year this is a fantastic time to reflect on the progress GBM has made. For many years GBM has nurtured partnerships with the world's leading technology companies and invested in a talented, skilled workforce and this award reinforces that."
The annual IBM InterConnect event aims to update IBM's business partners on the company's growth plans, products and solutions.
The ceremony was held in Las Vegas from February 22nd -26th, and gathered partners from different countries across the globe.